Valley View Students Make Valentines for Vets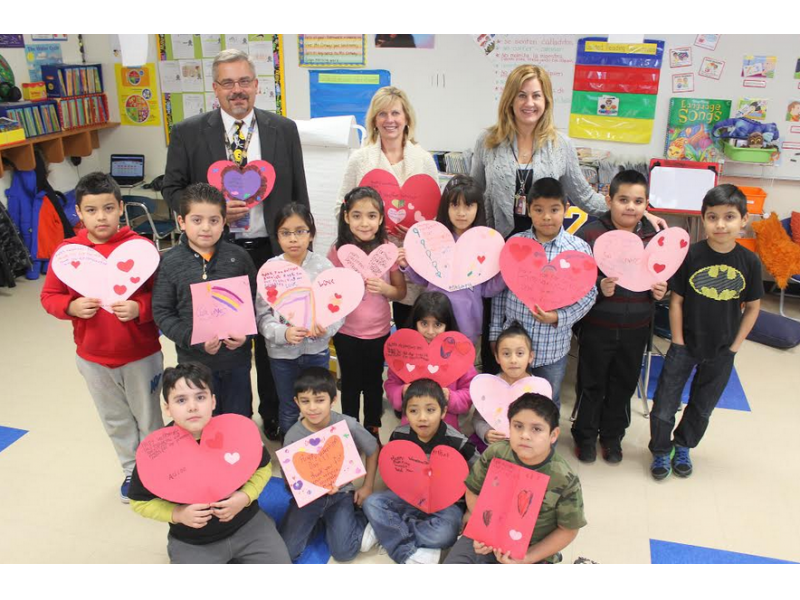 Submitted by Valley View School District:
Coordinator Kelly Conway and her second-grade students show off the Valentines created by B.J. Ward Elementary School students for Congressman Bill Foster's Valentines for Vets program.
With them are Ward Principal Ted Warpinski and Congressman Foster's District Director Carole Cheney. The Valentines will be delivered to the Hines VA Hospital's Outpatient Clinic in Joliet.